What We Do
Burford Advertising was born 45 years ago in Richmond, VA and has handled clients ranging from one-man local shops to International organizations.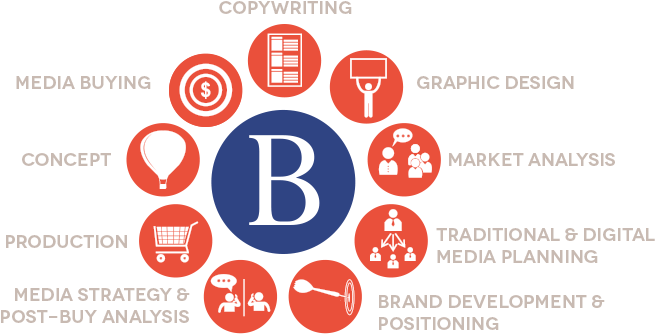 Examples:
Helped grow Jackson Hewitt Tax Services from 300 to 2,300 franchises.
Helped ECPI University grow from 1 to 15 campuses.
Helped find over a million sponsors for Christian Children's Fund.
Branded organizations like The Dump, ChildSavers, S&K Famous Brands, ECPI, Benefinder, Virginia Victims Fund and ChildSavers.
We are a smart, aggressive, efficient, fast-moving, creative family-style agency that has no red tape and that is how we handle large and small clients effectively.
Our motto "The Client Is Not Stupid" enables us to be teammates with our clients and we listen to what they need and they listen to what we can do for them. We always ask ourselves "If this was my money how would I spend it?"
We work hard by strategizing, analyzing and brainstorming on unique ways to do creative advertising that works. Then we measure our work to make sure our work, worked.
That's what we do.